We are a third of our way through our time in Year 4, how scary is that?
This half term we will be learning all about The Tudors, and in English we will be looking at Shakespeare's plays.
In maths we will be learning about money and statistics.
As the weather is now getting colder, please bring tracksuit bottoms, a jumper and trainers for our outdoor PE lessons on Wednesdays, and shorts and a t shirt for our indoor P.E. on Fridays.
Please remember to bring your diaries into school every day. There should be evidence of you reading a minimum of four times a week - four times a week means you receive one house point, and five times means 2 house points. If you haven't read enough throughout the week, unfortunately there's a 5 minute detention during break... It's up to you!
Miss Ellery :)
Here are some pictures from our trip to Hall Place! We learned all about Tudor houses, how they dressed and what food they ate. We also had the chance to look around the Lego Buildings, and took a selfie in front of the Vegas sign! A big thank you to all of our parents that helped out, especially Ella's Mum who bravely dressed as a Tudor (much to Ella's embarrassment)!
During our ukulele lessons from Bird College, Mr Lea brought in a lute to show us what music from Tudor times would have sounded like. Here is a video of Izzy playing a Tudor drum alongside.
Here are some pictures from our trip to Rochester Castle! We had lots of fun exploring the grounds, and lots of tired legs from walking up big stairs! As well as this, a lot of fears were conquered by going all the way to the top. How can you resist those views?!
As we missed the opportunity to have our World Book Day the week before due to the snow, we rescheduled and had it on Friday 9th March. This was the same day that we performed our poem in front of the school! The poem that we learned was 'The Dragon Who Ate Our School' by Nick Toczek.
This half term we are developing our ball skills in PE by playing basket ball. We've practiced bouncing the ball and started to dribble with it, as well as learning how to move and change direction. We've even got our own LeBron James!
On Friday 2nd February, we dressed up as numbers and completed our DropEverythingAndMultiply challenges throughout the day, all to raise money for NSPCC. There was a very clear theme running through Resilience class today, even Miss Ellery was involved! #MathsNotHot #HookLaneXBigShaq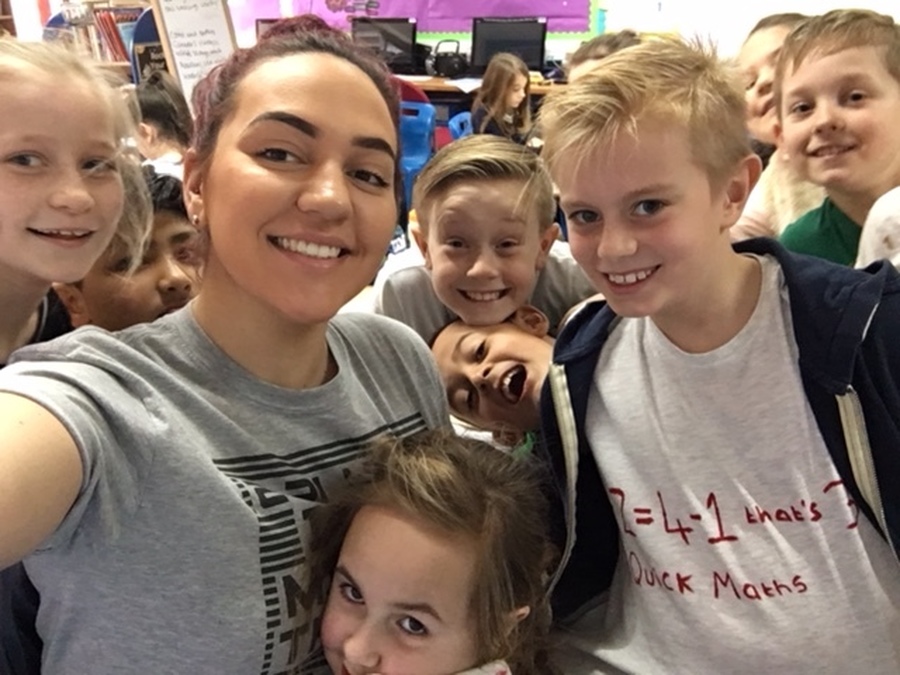 On the 1st of February, we had our first class assembly in Year 4, and Miss Ellery's first class assembly ever! We told Key Stage 2, and our friends and family, everything we knew about the Vikings, complete with two songs which we sung amazingly well!
Miss Ellery is so proud of all of the work we put in to our assembly, how quickly we learned the words and how clear we read our lines. She said we made her so proud she could have cried!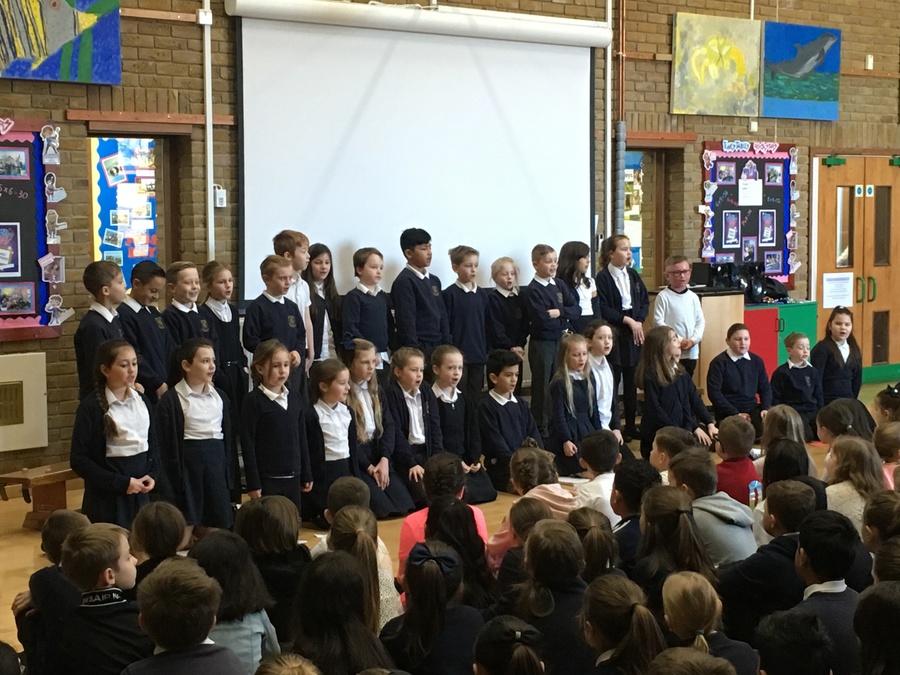 In English, we studied 'How To Train Your Dragon' by Cressida Cowell, which was all about Hiccup Horrendous Haddock III and his dragon companion Toothless the Useless. This linked up nicely with our topic lessons where we learned all about the Vikings! We used the descriptions of the dragons in the book and studied some artist images of dragon eyes, and with the help of the lovely and talented Mrs French, we created our own!
On Friday 22nd September, we had our official launch party of TTRockstars. Blow up guitars, hairspray and multi-coloured mohicans filled our classroom, and we loved every minute of it!
Let the battle of the bands commence!!!