Gallery
Some World Book Day fun on March 7th 2019. Many thanks to parents and carers for providing such wonderful costumes. The children had a lot of fun all week taking part in book related projects.
On the evening of Tuesday 4th December, Mrs Cummings and Mrs Sheekey attended the Bexley Celebration of Pupil Achievement at the Civic Centre. We were very proud to watch three of our pupils receive awards for their hard work and achievements. Well done Ruby-Jean, Isabelle and Julia. Here are some photos of them receiving their awards and meeting the mayor.
On Thursday 6th December the Year 6 children invited their grandparents to a morning filled with Christmas Carols, mince pies and tea. Everyone really enjoyed themselves and got in the festive spirit!
Christmas 2018 has started with the decorating of our beautiful Christmas tree in the hall. Every child in the school has a decoration on the tree.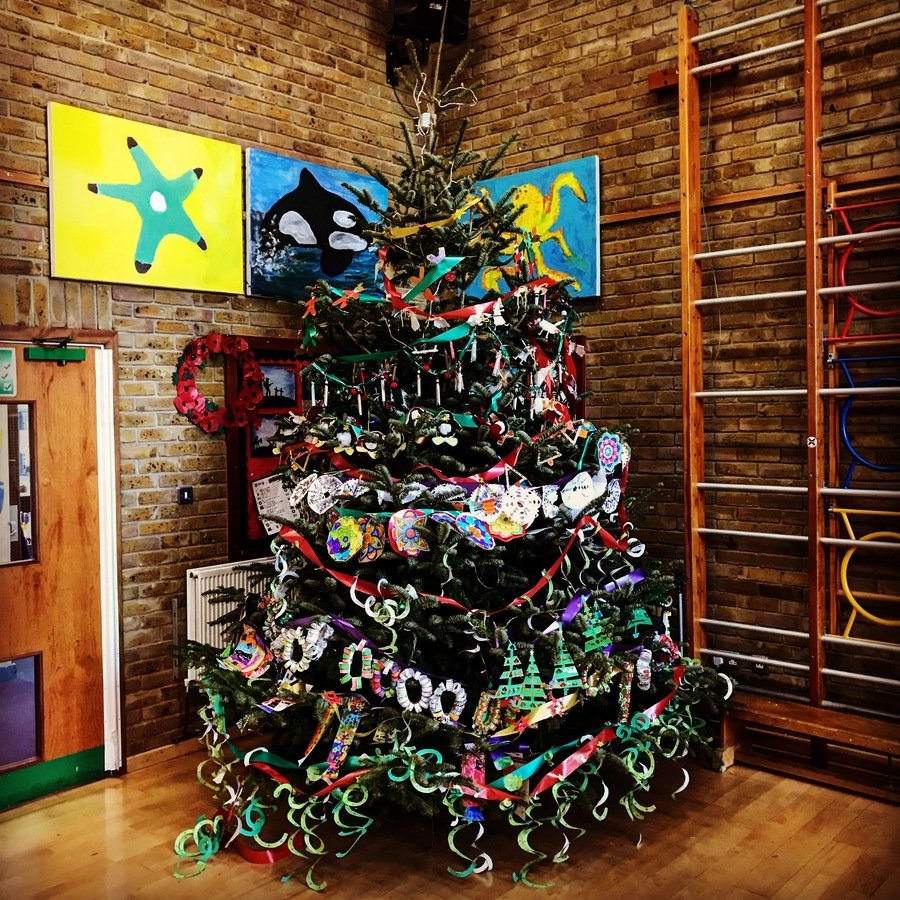 Year 5 children worked with 'Arty Party' to produce this amazing artwork which is on the wall of the kitchen at the back of the school hall. The children, led by the school council, voted on the theme of Sport and we are so impressed with their creation.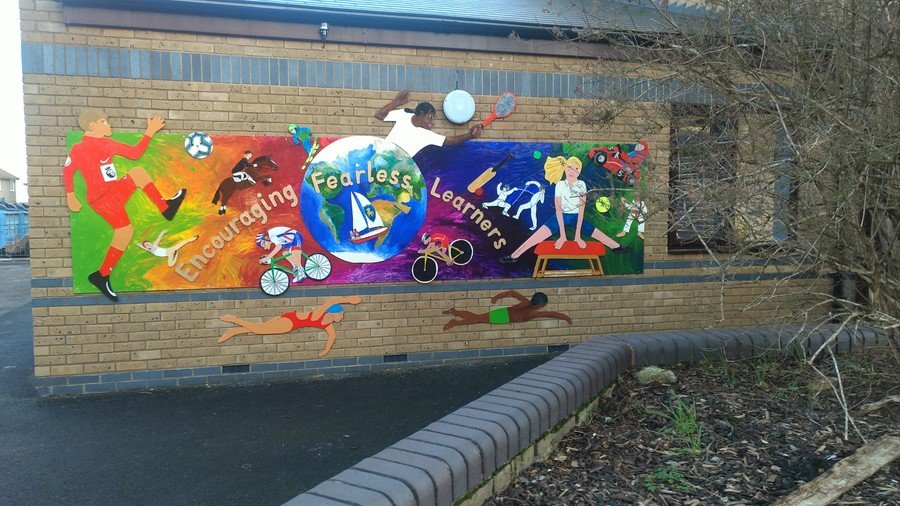 When we arrived at school on Monday, 15th October, we were greeted by an eggstra-ordinary surprise! A strange collection of eggs had appeared around school and we were sent a letter by a scientist, Dr Coop, explaining that these eggs were very precious and we needed to look after them before working out a plan to get them back to the lab.
We took part in problem-solving and puzzle based work shops throughout the week which tested our skills of perseverance and our ability to keep trying even when we were finding it really tricky.
We completed a number of egg based activities,such as using brilliant books such as 'The Odd Egg' by Emily Gravett and 'Croc and Bird' by Alexis Deacon to complete some lovely writing, and The Dream Giver video to represent our dream eggs being cracked onto our hopes for the future.
On Wednesday 17th October, we received a second letter from the scientists to say that we needed to help him build a bridge to get the eggs safely back to the lab. We split up our classes and used our fantastic skills of perseverance, resilience and team work to create the strongest bridge possible. We all went to the hall to see who has the strongest creation and to the surprise of Miss Ellery and Mrs Sandford, none of them broke! We sent off the finalists to the Scientist who loved every design.
On Tuesday 21st November, 12 children from years 5 and 6 attended a writers' workshop at Bexley Central Library in Bexleyheath. This was run by poet and author Neal Zetter who is pictured below with the children. The poems that they wrote were of a very high standard.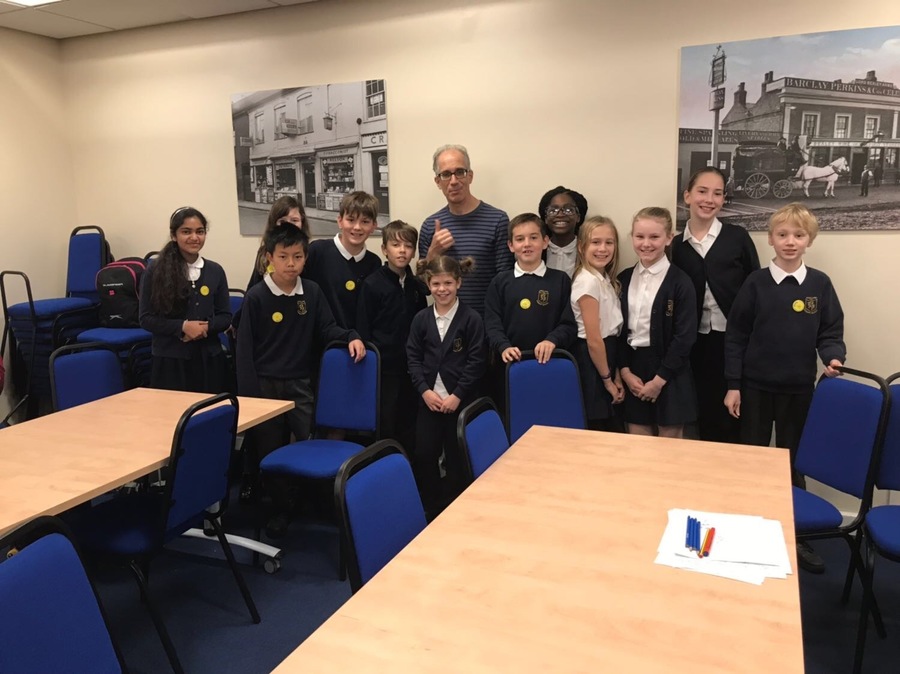 On Wednesday 5th July the children who took part in the Boys' Noise club this term had their final session. Parents and teachers were invited in to the celebration and the boys demonstrated their djembe drumming skills.
On Friday 7th July, the children had their second 'meet the new teacher' session. They had English and Maths lessons with their new teachers in their new classrooms. Here are some Year 5s (nearly Year 6!) participating in a collaborative Maths lesson.
Hook Lane's school cricket team recently took part in an inter-schools tournament. They played very well and reached the finals. We are especially proud that they won a certificate for their outstanding sportsmanship. Well done to the whole team!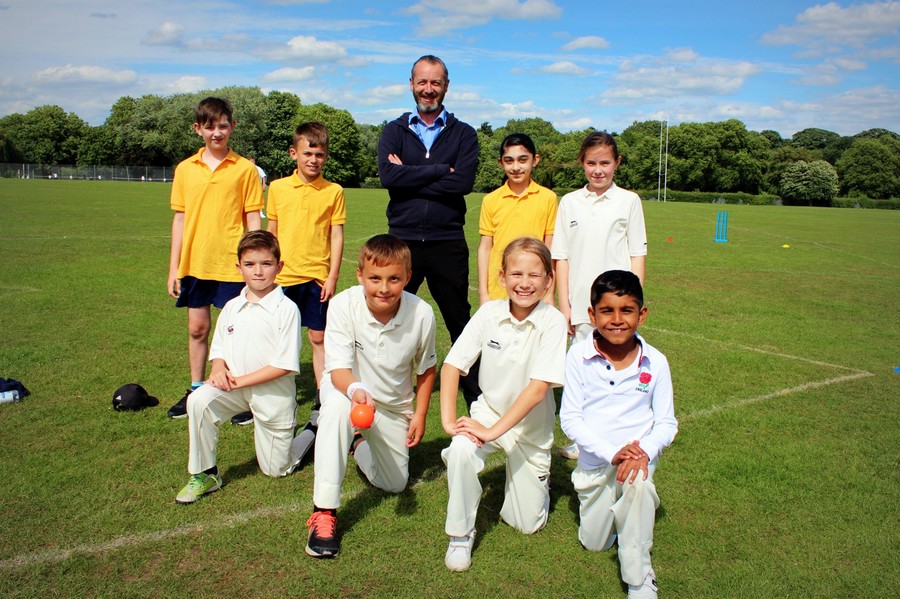 Rohan has written a report about the tournament:
"I would like to share and celebrate with you all that our school cricket team secured a respectable 10th place on the final day of the tournament played on Wednesday 14th June.
There was a very tough competition to get in to the final day. There were 64 schools competing to get in to the finals.
Based on the results from the previous week's matches played, only 15 teams got selected to play in the finals.
On the final day of the tournament, our team played 5 matches. It was a very tough game. Our team players were excellent in batting, bowling and fielding. We all tried our best to come first.
I would like to congratulate my team members for their outstanding performance, effort and enthusiasm. Also we mustn't forget Mr Connor's excellent coaching and training. (Thank you Mr Connor).
All in all, it was a wonderful tournament and great team spirit."
On Monday 22nd June, four Year 5 children from Hook Lane met with Year 5 and 6 children from Foster's, Crook Log and Barrington Primary Schools. First we went to Tesco to buy ingredients, then walked to Foster's school. In the morning, activities included writing a letter inviting friends and family to a meal and taking part in a fun and friendly inter-schools rounders game. In the afternoon the children worked with Chef Amy to learn how to cook a spaghetti bolognese. Each child took home a bag of ingredients to enable them to recreate the meal at home.
This morning the children had an assembly to introduce the new 'Walk Once a Week' scheme. During the assembly the children were excited to meet Buster the Bug!
On the very last day of the Spring Term, Mrs Dawson took her choir, orchestra and some Ukulele players to the Royal Festival Hall to take part in Bexley's annual concert. Despite the hours of rehearsals and a very late night, the children behaved beautifully and performed perfectly. Well done everybody.
The children have enjoyed their African drum and dance workshops today.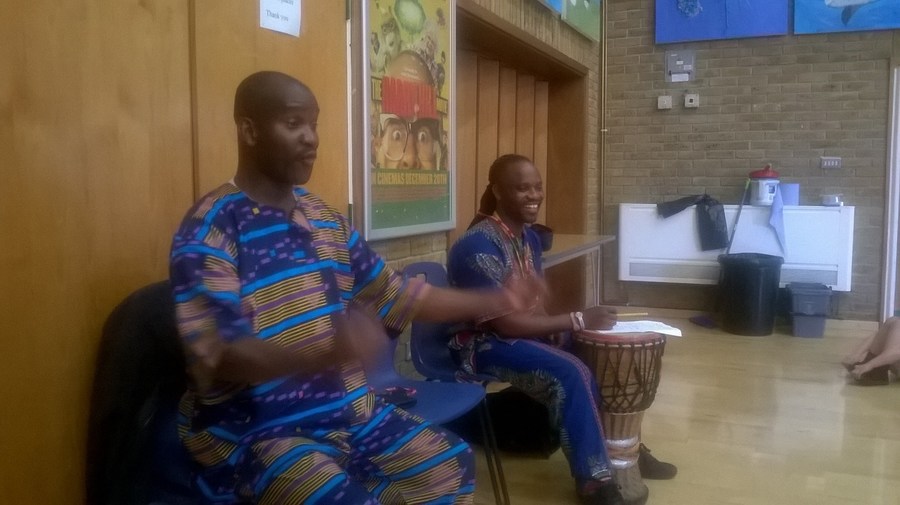 The Football Teams at their matches on Thursday 9th March
The children have had a fun morning taking part in their sponsored fitness circuits. They were then treated to an inspirational assembly run by professional basketball star, Joseph Ikhinmwin. The children now have a further week to collect any sponsorship money for this event.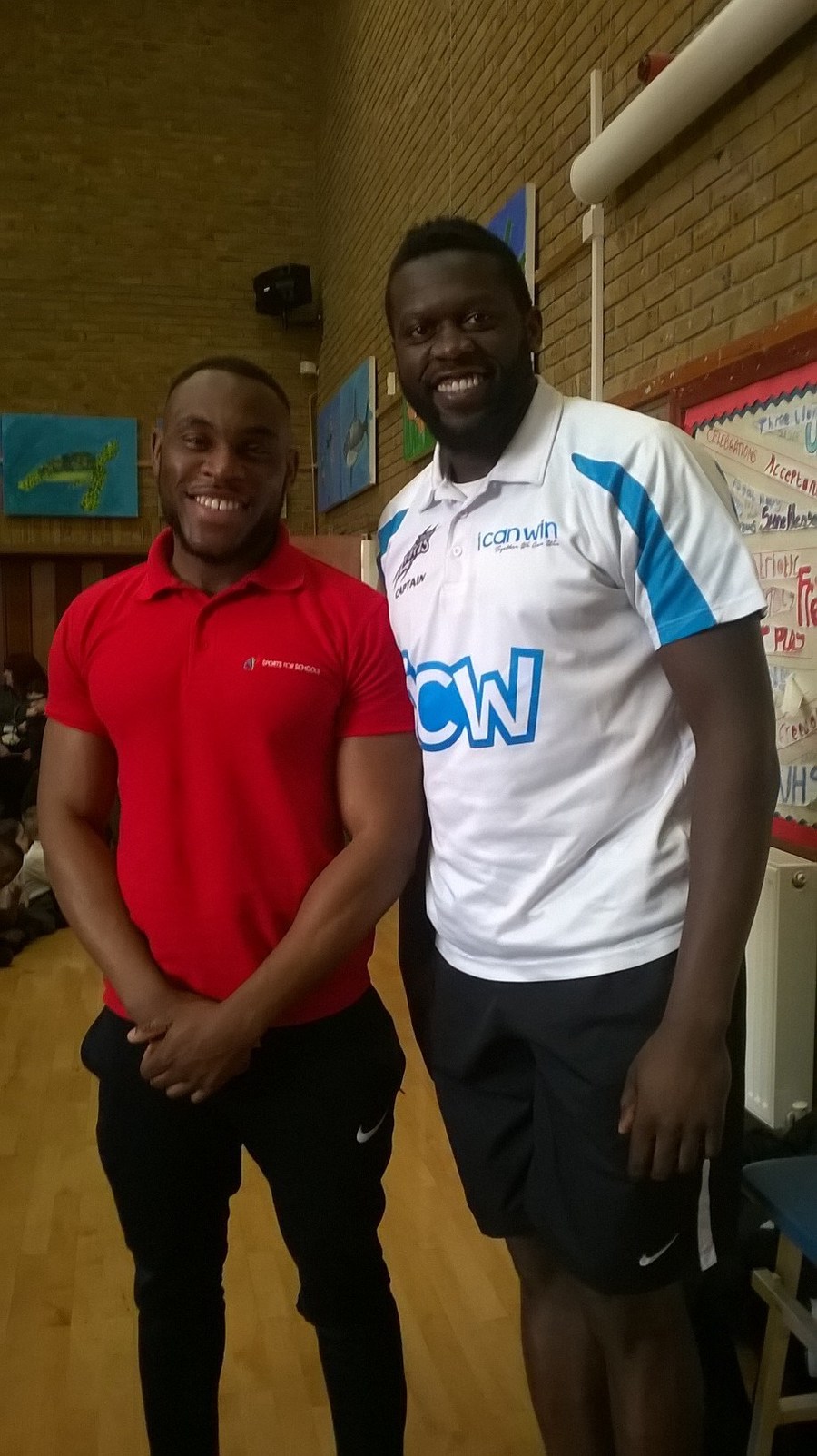 We all enjoyed getting into the Christmas spirit this morning. We sang Christmas songs and put the decorations on our beautiful Christmas Tree.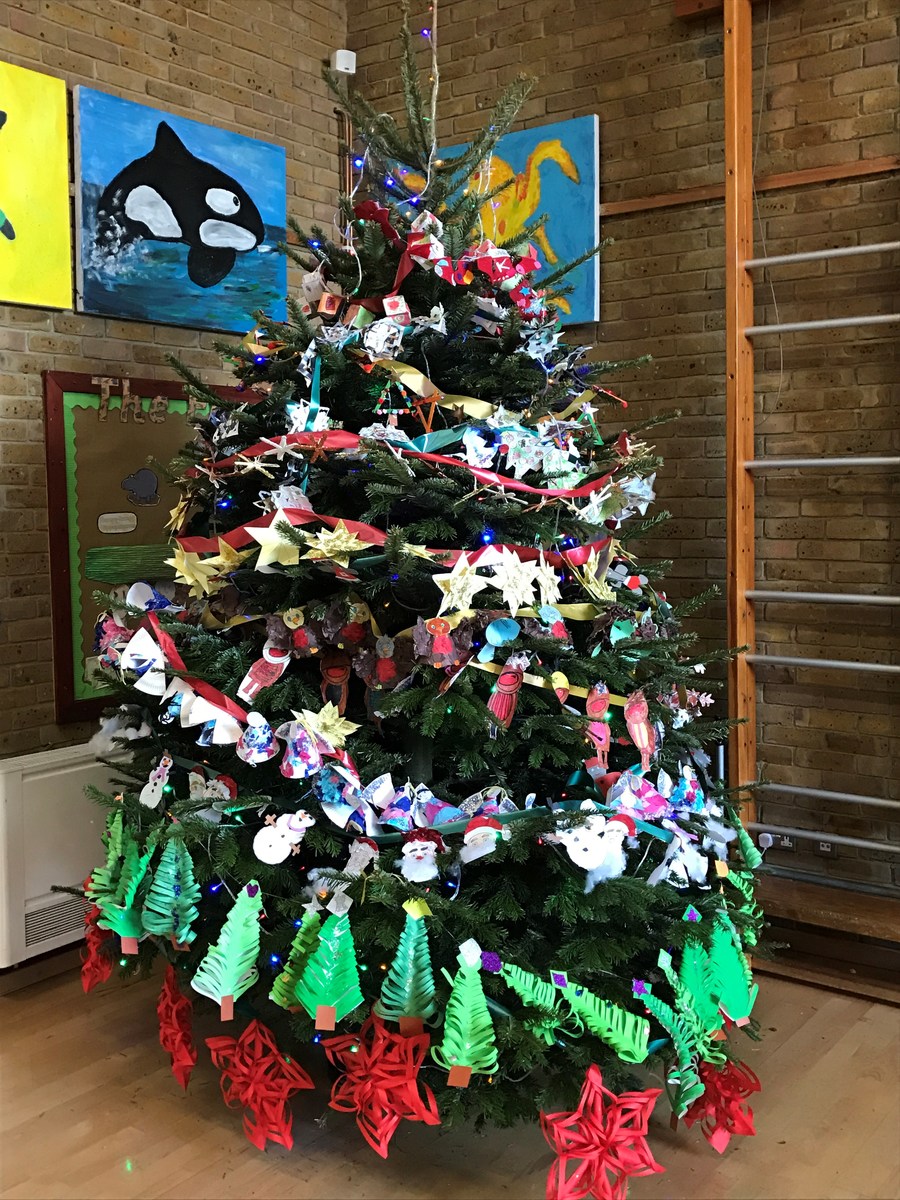 A few photos of Year 6 selling harvest goods on Tuesday 18th October:
On Monday 17th October the children in years 3 to 6 had a taster session of virtual reality. The devices were provided by Google Expeditions and the children travelled to far off destinations like Egypt, journeyed deep under the sea, explored Space X where spacecraft are manufactured and even travelled back in time to World War Two.
The teachers enjoyed it too!
On Monday 10th October the children in years 2 to 6 were treated to a production of Rudyard Kipling's The Jungle Book.
During 'Meet the Teacher' mornings this week, the children took part in English and Maths lessons. Here are some photos of Year 5 (soon to be Year 6!) enjoying a collaborative, interactive Maths lesson with Mrs Sheekey.